GREECE – RESIDENCY BY INVESTMENT
A member of the European Union since 1981. The Greek Golden Visa program was launched in July 2013 and grants a five-year residency visa in return for an investment in real estate. This programm offers the lowest cost residency in Europe. Greece is also a popular tourist destination and home to over a dozen World Heritage Sites.
Population:

11,124,252

Capital:

Athens

Area:

131,957 km2

Language:

Greek

Currency:

Euro

Visa Free Countries No:

166

Passport Power Rank:

04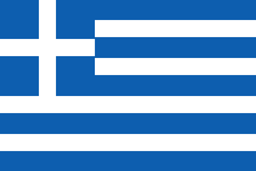 BENEFITS
Lowest cost EU residency program
No nationality restrictions
Visa-free travel throughout the Schengen Area
Access to world-renowned healthcare and education systems
Only one visit per year, no physical stay required.
Earn a rental income on properties purchased
Dual Citizenship allowed
Quick processing time
Eligible for Greek citizenship after 7 years.
Residency Through – Property Purchase:
Purchase real estate with a value of at least 250,000 Euros for the residency and to be maintained for a minimum period of five years.
| Name | Name | Name | Name | Name |
| --- | --- | --- | --- | --- |
| Albania | Andorra | Anguilla | Antigua and Barbuda | Argentina |
| Armenia | Aruba | Austria | Bahamas | Bahrain |
| Bangladesh | Barbados | Belarus | Belgium | Belize |
| Benin | Bermuda | Bolivia | Bonaire;St.Eustatius & Saba | Bosnia and Herzegovina |
| Botswana | Brazil | British Virgin Islands | Brunei | Bulgaria |
| Cambodia | Canada | Cape Verde Islands | Cayman Islands | Chile |
| Colombia | Comores Islands | Cook Islands | Costa Rica | Croatia |
| Curacao | Czech Republic | Denmark | Djibouti | Dominica |
| Dominican Republic | Ecuador | Egypt | El Salvador | Estonia |
| Eswatini (Swaziland) | Falkland Islands | Faroe Islands | Fiji | Finland |
| France | French Guiana | French Polynesia | French West Indies | Gabon |
| Gambia | Georgia | Germany | Gibraltar | Guam |
| Greenland | Grenada | Guatemala | Guinea-Bissau | Haiti |
| Honduras | Hong Kong (SAR China) | Hungary | Iceland | Indonesia |
| Iran | Ireland | Israel | Italy | Jamaica |
| Japan | Jordan | Kazakhstan | Kenya | Kiribati |
| Kosovo | Kuwait | Kyrgyzstan | Laos | Latvia |
| Lebanon | Puerto Rico | Liechtenstein | Lithuania | Luxembourg |
| Macao (SAR China) | Madagascar | Malawi | Malaysia | Maldives |
| Malta | Marshall Islands | Mauritania | Mauritius | Mayotte |
| Mexico | Micronesia | Moldova | Monaco | Montenegro |
| Montserrat | Morocco | Mozambique | Nepal | Netherlands |
| New Caledonia | New Zealand | Nicaragua | Niue | North Macedonia |
| Papua New Guinea | Paraguay | Peru | Philippines | Poland |
| Portugal | Qatar | Reunion | Romania | Rwanda |
| Samoa | San Marino | Sao Tome and Principe | Senegal | Serbia |
| Seychelles | Singapore | Slovakia | Slovenia | Solomon Islands |
| Somalia | South Africa | South Korea | Spain | Sri Lanka |
| St. Helena | St. Kitts and Nevis | St. Lucia | St. Maarten | St. Vincent and the Grenadines |
| Sweden | Switzerland | Taiwan | Tajikistan | Tanzania |
| Thailand | Timor-Leste | Togo | Tonga | Trinidad and Tobago |
| Turks and Caicos Islands | Tuvalu | Uganda | Ukraine | United Arab Emirates |
| United Kingdom | Uruguay | Uzbekistan | Vanuatu | Vatican City |
| Venezuela | Zambia | Zimbabwe | American Samoa | Australia |
| Burkina Faso | Cyprus | Ethiopia | Guyana | Suriname |
| Tunisia | Turkey | United States | US Virgin Islands | |